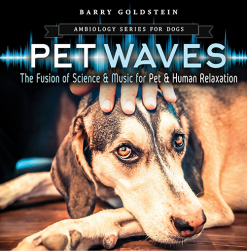 What Joy! What Loving Destiny! Podcast #13 is born in Phoenix Arizona. I take a flight from Las Vegas to meet up with my dear Alaskan friends to see the botanical garden electric light show, "Las Noches De Las Luminaries." I will be there for just three days. Tape-recorder in hand, I have listened to my spiritual guidance tell me that we will do the 13th podcast in Phoenix. I am excited and grateful and I am very curious because I do not know who, what, when or how.
The moment I step off the plane at Sky Harbor Airport, I feel like I just want to play! Something feels lighter and quite jubilant like the sky has opened up a little more and my heart is so happy. Yet, it is the month of December and I am remembering my dear friend Ellen who died a year ago as well as my mother's anniversary death.
Checking my e-mails, I see my old friend Barry Goldstein has given an interview about his music and sound healing with a lovely singer and sound healer, Jeralyn Glass. I know that he lives in Phoenix somewhere with his wife and although I haven't seen him in a few years, I decide to reach out to him. We had worked together many years ago in his recording studio in New York City creating "The Trilogy". The first part is about my mother's transition and the other two parts are two separate healing meditations.
I give him a call to do the podcast with me and it's a go! We meet at his house and I am introduced to his beautiful dog, Woody, who stays with us for the whole session. Barry and I both know that after all these years, our meeting on this day is no coincidence. It is my 13th podcast on the 13th of December. As we sit quietly together listening to one of Barry's latest creations, getting our hearts centered, I know exactly what this podcast will be about.
In our great friendship for the love of sound healing, we have been given this opportunity to reconnect with one another at this very special time of year. Surely, my mother has pulled some heartstrings on the "other side" and now, perhaps Barry's folks as well. And we all wish to follow our heartstrings, right? Stirring the emotions and creating a bridge of Love and Peace, Music has always been the language of our soul. Barry feels that each human being is seeded in that divine language and that each soul has its own musical vibrations which penetrate even the most unfeeling of hearts.
He has formulated a three step "Heart Song" breathing process which he describes in his beautiful book entitled, "The Secret Language of the Heart". We actually do this exercise during our recording so that you can follow along and try it for yourself. Because of Barry's deepest longing to heal his own heart in the music business, he began creating sounds and frequencies beyond the barrier of his own suffering. He felt that no one would be interested in this kind of music that he was producing and yet when he was ready to share his Ambiology series, people fell in love with it. I was one of them.
When my mother was diagnosed with stage 4 nonhodskins lymphoma, she struggled with the pain of that for 7 years and then died. I wanted to reach out to Hospice families and also build a healing center. I understood that the last sense to go in the dying process was hearing, so I needed some kind of music that I felt was loving, etherial and would comfort everyone. Barry and his music came to me in the early part of 2000. We began work on the CD "Windfall of Life" which is a musical story about my mother's death. Seven years later, we would create the Trilogy series which added two more pieces of work, the guided meditations of "Windfall of Light" and "Windfall of Love".
Barry's music is pure magic for me and I cannot tell you how proud I am to be a part of his life's work. He even has music for pets called "Pet Waves!" His talent now spreads to the corners of the world collaborating with great inspirational speakers such as Anita Moorjani, Joe Dispenza and Dr. Amen. As his music seeps into the heart of the medical field, Dr. Donese Worden, a naturopathic medical doctor and his wife work passionately together to present to the world the scientific data as well as the soulful, spiritual expressions of sound healing. You will hear Barry's musical voyage called "Cosmic Consciousness" play throughout this recording.
For all of his other music, info and website, please go to barrygoldsteinmusic.com. You can connect with him through i-tunes, amazon, cd baby, and spotify.
Like the legendary Phoenix rising from its ashes, the fear and burn of grief is no more. The healing power of music has shattered the illusion of death. Our hearts are transformed and we are re-born.